Mount Damavand Climbing Tour (North-East Face)
(5 days)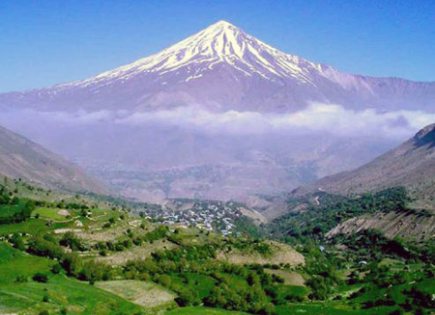 PRICE:
One Person: 450€
Double: 450€
+2 Persons: 450€
GROUP SIZE:
Min. 1 | Max. 1
Mount Damavand, Iran's highest peaks at 5619 m high which is located about 80km northeast of Tehran, in addition, it is the largestvolcanicmountaininAsia. On the other hand, Damavand is considered as the first national natural Monument in 2008.

This unique volcanic mountain has a special place in the history of mythological poems and stories in many mythic and literary of Iran. There are four main routes to climb Mount Damavand, including the North, Northeast, South, and West. The way to reach the advance camp of northeast which is located at 4,320mstarts from Nandal village at 2,300m. The northeast route can be named the most beautiful route to climb Mount Damavand. To reach the summit, it takes usually about 8 to 10 hours.
INCLUSIONS:
All daily meals & snacks.
Experienced chef and staff in the Base Camp & Advanced Camp.
Domestic transportation by air conditioner vehicles.
Pickup vehicle (Nissan small truck) for transferring on the dirt mountain road.
Mules for carrying luggage. ( Each person 1 pack maximum 15 KG )
1-night accommodation at base camp
3 nights in advanced camp (Each tent is reserved for two persons)
English speaking mountain guide and assistant guide for each 3-4 Pax in summit day.
Dining tent, kitchen tent & toilet tent in the advanced camp
Cook & experienced staffs in eco camp & advanced camp
Damavand climbing permit fee
ITINERARIES: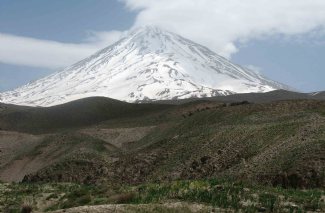 Day 1
- transfer to Nandal & Base Camp
Afternoon picks up from the hotel, drive via Haraz road to Nandal at 2300 m in Northface of Damavand Mountain (4 hours' drive). Welcome drink & snack on arrival, dinner & overnight at Damavand Base Camp.

Meals
(-, -, D)

Accommodation
(O/N Damavand Base Camp)
Afternoon picks up from the hotel, drive via Haraz road to Nandal at 2300 m in Northface of Damavand Mountain (4 hours' drive). Welcome drink & snack on arrival, dinner & overnight at Damavand Base Camp.

Meals
(-, -, D)

Accommodation
(O/N Damavand Base Camp)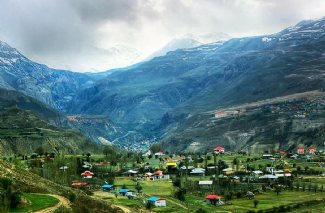 Day 2
- Ascending up to Advanced Camp (4350 m)
Waking up early morning, having breakfast, transferring from eco camp to the start point of climbing by a pickup (Nissan small truck). Transporting backpacks by mules, trekking to Damavand Advanced Camp (4,348m) welcome drink & snack on arrival, relaxation, acclimatization & training essential matters of mountain, dinner & overnight at Damavand Advanced Camp.



Meals
(B, L, D)

Accommodation
Damavand Advanced Camp
Waking up early morning, having breakfast, transferring from eco camp to the start point of climbing by a pickup (Nissan small truck). Transporting backpacks by mules, trekking to Damavand Advanced Camp (4,348m) welcome drink & snack on arrival, relaxation, acclimatization & training essential matters of mountain, dinner & overnight at Damavand Advanced Camp.



Meals
(B, L, D)

Accommodation
Damavand Advanced Camp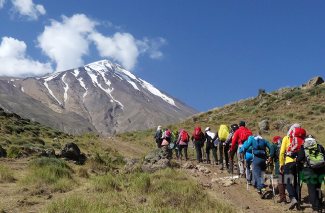 Day 3
- Acclimatization Day
Acclimatization day packing backpacks for the next, overnight at Advanced Camp.


Meals
(B, L, D)

Accommodation
Damavand Advanced Camp
Acclimatization day packing backpacks for the next, overnight at Advanced Camp.


Meals
(B, L, D)

Accommodation
Damavand Advanced Camp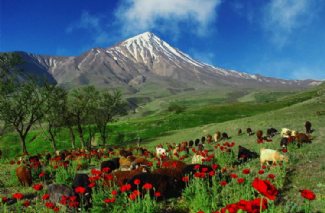 Waking up early morning, climbing (slowly & as a team), breakfast on the route, summit, a short stop for visiting Damavand caldera, sulfur fumaroles, landscapes & taking the photo, return to the Advanced Camp, relaxation, dinner, overnight at Damavand Advanced Camp.



Meals
(B, L, D)



Accommodation
Damavand Advanced Camp
Waking up early morning, climbing (slowly & as a team), breakfast on the route, summit, a short stop for visiting Damavand caldera, sulfur fumaroles, landscapes & taking the photo, return to the Advanced Camp, relaxation, dinner, overnight at Damavand Advanced Camp.



Meals
(B, L, D)



Accommodation
Damavand Advanced Camp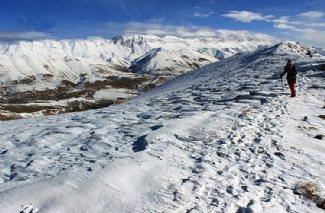 Day 5
- Descending and transfer back to Tehran
Having breakfast, transporting backpacks by mules, trekking with light backpacks until the start of road, transfer to Damavand Base Camp by pickup (Nissan small truck), a short relaxation, having lunch, afternoon drive to Tehran, evening arriving in Tehran.

Meals
(B, L, -)
Having breakfast, transporting backpacks by mules, trekking with light backpacks until the start of road, transfer to Damavand Base Camp by pickup (Nissan small truck), a short relaxation, having lunch, afternoon drive to Tehran, evening arriving in Tehran.

Meals
(B, L, -)
DESCRIPTION:
Tour Activites: Mountaineering
Physical rating: 4 of 5