Registered as a national heritage, Shapouri House is an early 20th-century house in Shiraz, southern Iran, built in the early years of Pahlavi dynasty (1925-1979). Designed and built by Abol Qasem Mohandesi between 1930 and 1935, its owner was Abdol Shahab Shapouri, a wealthy Iranian merchant.
Architecture:
As a two-floor house built in a 4,635-square-meter garden, Shapouri House is different from other historical buildings of the region in that it has a balcony with 14 pillars, an innovation in Iranian architecture at the time, persiaport.com.
Upon entering the garden, one comes across a big Iranian pool, colorful balcony, wall paintings at top of the stairs, the mirror work, stucco, hand painted walls and traditional decorations, which together create a breathtaking scene.
History:
Shapouri Pavilion and Garden or Shapouri House sold to Iran's Cultural Heritage, Handicrafts and Tourism Organization was reconstructed in 2008 and since then it has been used as a museum and restaurant with a capacity of 150 people. Its rooms are suitable for holding meetings for up to 20 people. Booking a table on the balcony and watching the view from the 2nd floor, especially at night, is the best choice.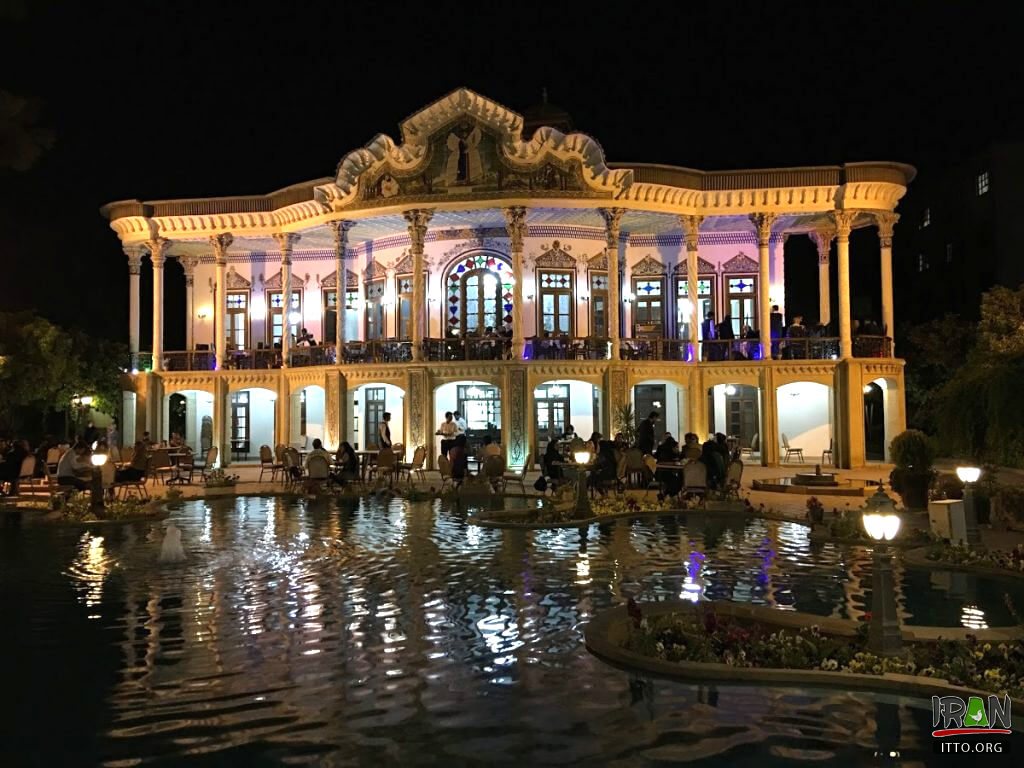 Location:
Shapouri House is in downtown Shiraz, Fars Province, Iran, in an old neighborhood known as Anvari. Located in Karim Khan Zand Boulevard and on Anvari St. Vakil Mosque and Bazaar, Karim Khan Citadel and Shahcheragh Holy Shrine are a walking distance of the House.
Oriental plane, cedar, maple, fig, pomegranate, orange and date are among the trees found in Shapouri Garden which, altogether with the colors and lights, make the ambience of Shapouri House delightful and memorable.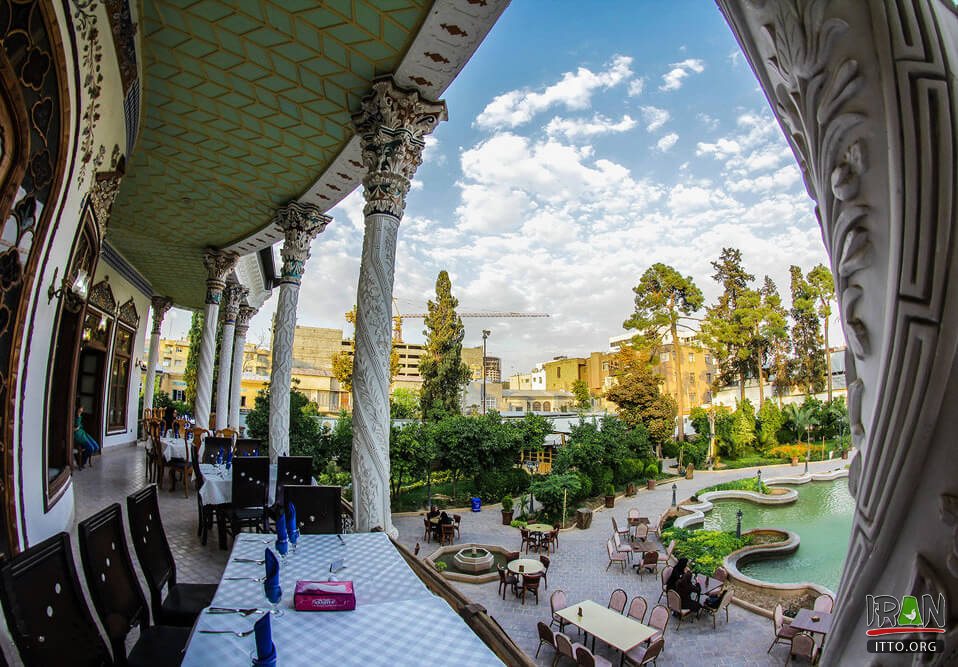 Notes:
Although the restaurant inside the house is ready to serve dinner and lunch, you may choose not to eat there due to its limited menu or high price. Don't worry, there are good restaurants and cafés around Shapouri House.
If you choose not to eat at Shapouri House, you should pay a small entrance fee to visit the house and its beautiful garden.
Don't forget your camera. The house and its garden are wonderful places for photography.