The desert is situated to the north of the city of Aran and Bidgol which is in the province of Isfahan. The ancient city of Kashan is some 38 miles away. The Maranjab desert is surrounded by the Salt Lake of Aran and Bidgol to the north while the south is bordered by the city of Aran and Bidgol. The east of the desert is delineated by the sand dam desert and the west marked off by the Massileh desert.
The average height of the desert is approximately 2800 feet above sea level with the highest point being around 2900 feet above the sea level. Much of the Maranjab desert is full of golden sand dunes and sabulous.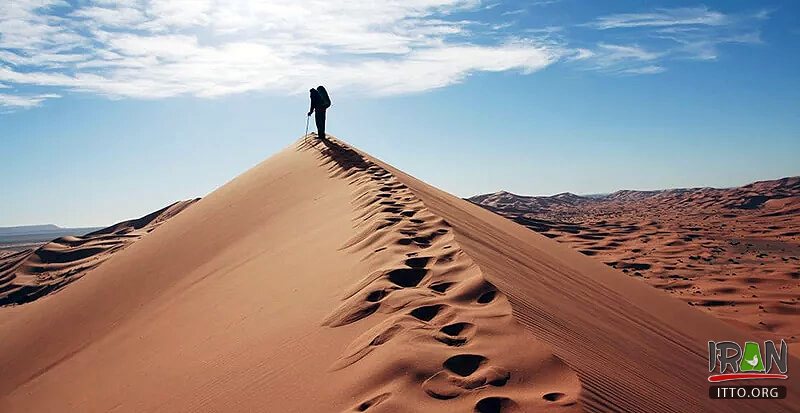 You can enjoy walking on the sand dunes with bare feet. Since the temperature rises in desert in the midday it's better to walk on the moving sand dunes in the early morning or late afternoon.
The name "Maranjab" is said to have been chosen by none other than Shah Abbas. The desert was a part of the famous Silk Road that used to connect Europe and China in times past. The name is derived from a Ramesh word that refers to the freshwater canals in the desert.
For a desert, Maranjab is quite spectacular and picturesque. One feature that makes the sight breathtaking is the golden sand dunes that give the impression of flowing like water. Some of the dunes are as high as 230 feet. For this reason, some people have described the desert as an ocean of sand. In addition to the sand dunes, the hilly terrain and forests in the desert also make the desert even more beautiful to behold. All this has made the Maranjab desert a famous destination for tourists, nature lovers, and people who love photography.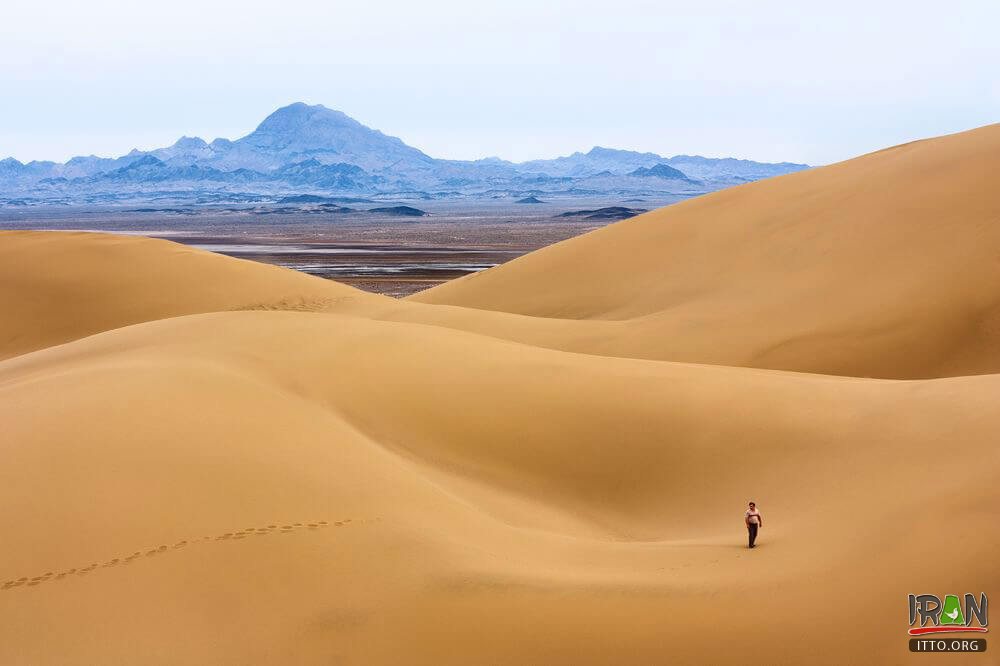 Listening to the sound of the night, feel the world moving, counting stars; who doesn't want these moments? Maranjab Desert can offer you all of these unique, memorable, and unforgettable experiences.
Within the desert, there are more features that serve the purpose of drawing in people year in year out. For example, there is the Maranjab castle that is standing along the route where the Silk Road passed through. Another example of a historical feature is the famous Dastkan wells that are in the eastern section of the Maranjab. The Karshahy castle and aqueducts for fresh water are also worthy sights.
From the city of Aran and Bidgol, tourists have to endure a drive of about one hour. Despite the bumpy roads, the scorching sun, excessive wind, and a general lack of luxury, the desert always sees visitors annually.