Also known as:
Surp Khach Monastery
,
Surp Khach Church
,
Mahlazan Monastery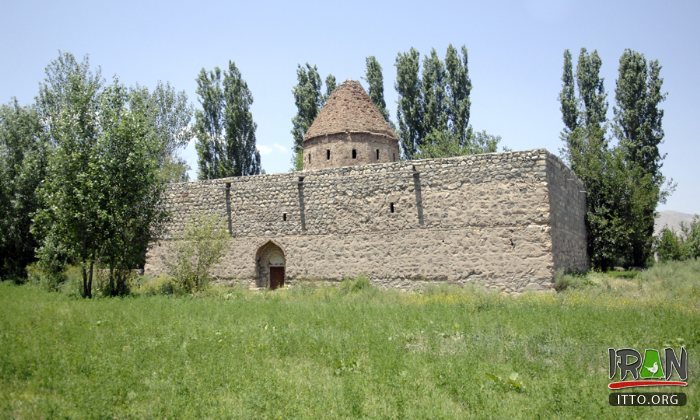 This church Also known as Surp Khach Monastery (Kelisaye Mahlazan, Kelisaye Salib-e Moghaddas or Armenian Surb Khach Monastery) is 8 km north of Khoy (West Azerbaijan Province) in the village of Mahlazan. This old Armenian church is most probably related to the Mongol or Safavid periods.

Mahlezan (Mahlezaan, Mahlah Zan, Mahlan Zaan, Mahlehzan, Mahl-i-zan) is a village in Valdian Rural District, Ivughli District, Khoy County, West Azerbaijan Province near Khoy-Maku Road.
Fullscreen Map