Damavand Mountain, a potentially active volcano, is a stratovolcano which is the highest peak in Iran and the highest volcano in Asia. Mount Damaavand is the 12th most prominent peak in the world, and the second most prominent in Asia after Mount Everest.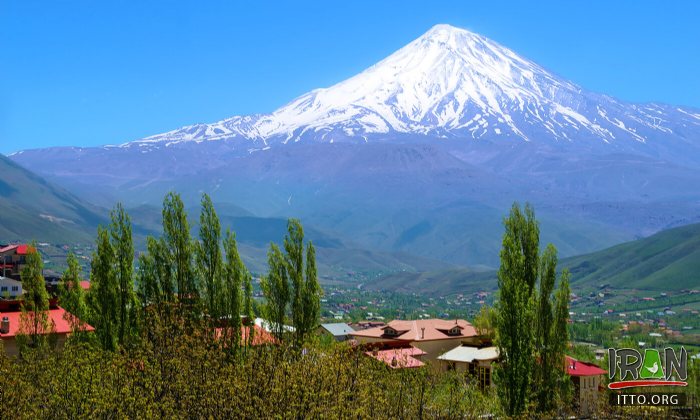 This peak with an attitude of 5,678m is located 75 km south east of Tehran. Besides the natural beauty of Mount Damavand, the Esk and Gol-e-Zard Caves are also placed in the ascending route to Plure. Besides these, other attractive sight-seeing areas of the region is the thermal spring of Larijan, the vicinity of Vararoo with 8 m. of snow in the winter season, and the Lar Lake, are worth mentioning.

At 5,671 meters (18,606 feet), Mount Damavand is the highest peak in Iran and commonly referred to as the "roof of Iran." Located in the Alborz range, this volcano is more than just one of the country's spectacular natural wonders. Damavand plays a prominent role in Iranian folklore, namely in Ferdowsi's epic poem Shahnameh. In one legend, evil tyrant Zahak is imprisoned here after being defeated in a revolt. It's also the site where legendary hero Arash the Archer shoots an arrow to define the border between the disputing lands of Iran and Turan.
Fullscreen Map