Darband formerly a village close to Tajrish, Shemiranat, is a neighborhood inside Tehran's metropolitan limits. It is the beginning of a popular hiking trail into Mount Tochal, which towers over Tehran. A chairlift is also available for those not interested in hiking.
The Persian term darband translates to "door of the mountain" (band, a variation of vand and fand, meaning "mountain"). The initial start of the trail at Darband is about 250 metres long and is dotted with a number of small cafes and restaurants. These are quite popular and are busy in the evenings, as locals and tourists alike visit the many hooka lounges along the trail.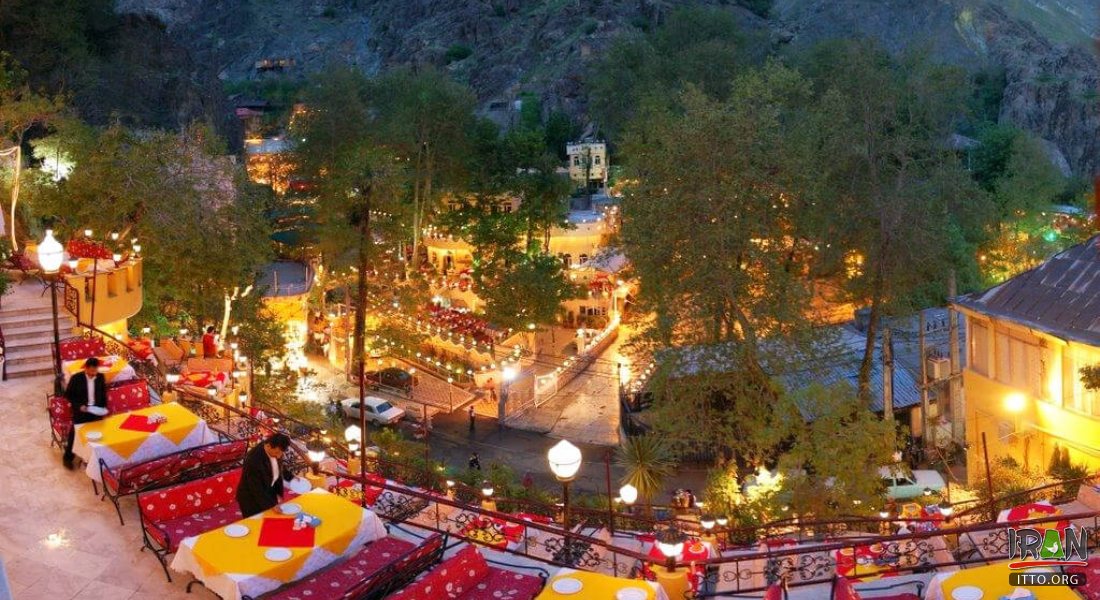 formerly a village close to Tajrish, Shemiran, is a neighborhood inside Tehran's metropolitan limits.
The Zahir-od-dowleh cemetery, where many Iranian giants of art and culture such as Iraj Mirza, Forough Farrokhzad, Mohammad-Taqi Bahar, Abolhasan Saba, Ruhollah Khaleqi, Rahi Mo'ayyeri and Darvish Khan are buried, is also located in Darband.
Three kilometres uphill from Tajrish Sq, the road ends, becoming a path winding up a narrow rocky valley, with water cascading down the slope. The trail heads up into the hills past a picturesque succession of teahouses, restaurants and fruit-conserve stalls: it's one of the most relaxing places in Tehran to kick back with tea and a qalyan, with a mountain-village feel.
A visit to Darband can easily be combined with Sa'd Abad: exit the palace complex via the top entrance and keep going up the hill.